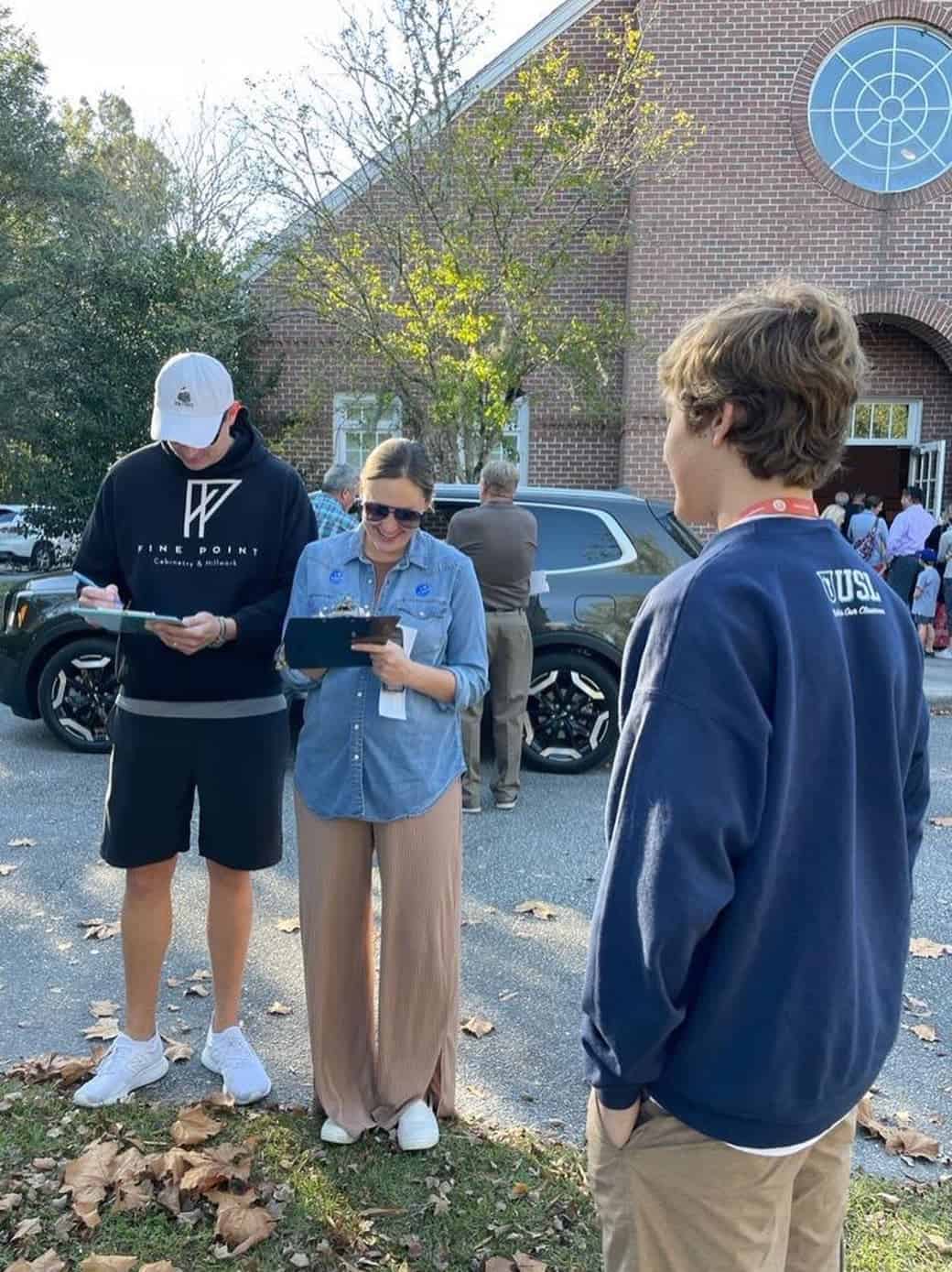 Civic education is a cornerstone of USL's student development philosophy. The purpose of civics education is to prepare students to be informed and engaged citizens.
Creating a school environment where young people develop the knowledge, skills, and commitments to interact effectively with others, improve their communities and the broader society, and participate in democracy is a keystone to a USL education.
Morning Meetings
The foundation of civic education starts with our daily Morning Meetings. We stay abreast of current topics in the news locally, nationally, and globally. Students watch news stories from a variety of outlets, from CNN10 to global news sources such as the BBC. Comparing different perspectives on the same news story develops a broader view and allows our students to gain a much larger perspective on how the world sees news, not just how our local and national media outlets report the news.
Political Engagement
Becoming an informed voter is a lifelong process of learning. AT USL, we do not shy away from examining politics. We do examine the platforms and policies of all parties. We invite speakers from every political party to join us on campus, share their ideas, and answer our questions. This early and consistent exposure to different ideologies creates students willing to ask questions and form their ideas around what it means to be an engaged citizen. Students who are curious about leaders in government positions make better-informed citizens. By hosting candidates from all parties with various platforms, our students learn civil engagement early on.
This curiosity extends to election cycles. Through every election cycle, we perform exit polling. Our yearly exit poll project on Election Day, during which students conduct exit polls across the county and neighboring precincts to make statistical predictions based on their collected data. This enables students to see firsthand the difference in turnout rates for the many types of elections, from Congressional to Mayoral, regional, and statewide, occurring in both even-numbered years or odd-numbered years, respectively. We employ this hands-on civics project practice to produce educated and active stewards at the local and national levels.
Military
Throughout each school year, University School honors the sacrifices of American service members. Young people learn best by seeing and doing, and developing experienced, empathetic, and active citizens and leaders means that students should explore current military bases and significant historic sites to interact with armed forces members, let them know they care, and discover for themselves. These are critical learning experiences for all our students, and all young people should participate in such opportunities. As a small school, we are able to attend more intimate ceremonies and celebrations that honor our nation's military.
USL prepares students to be engaged and informed citizens.