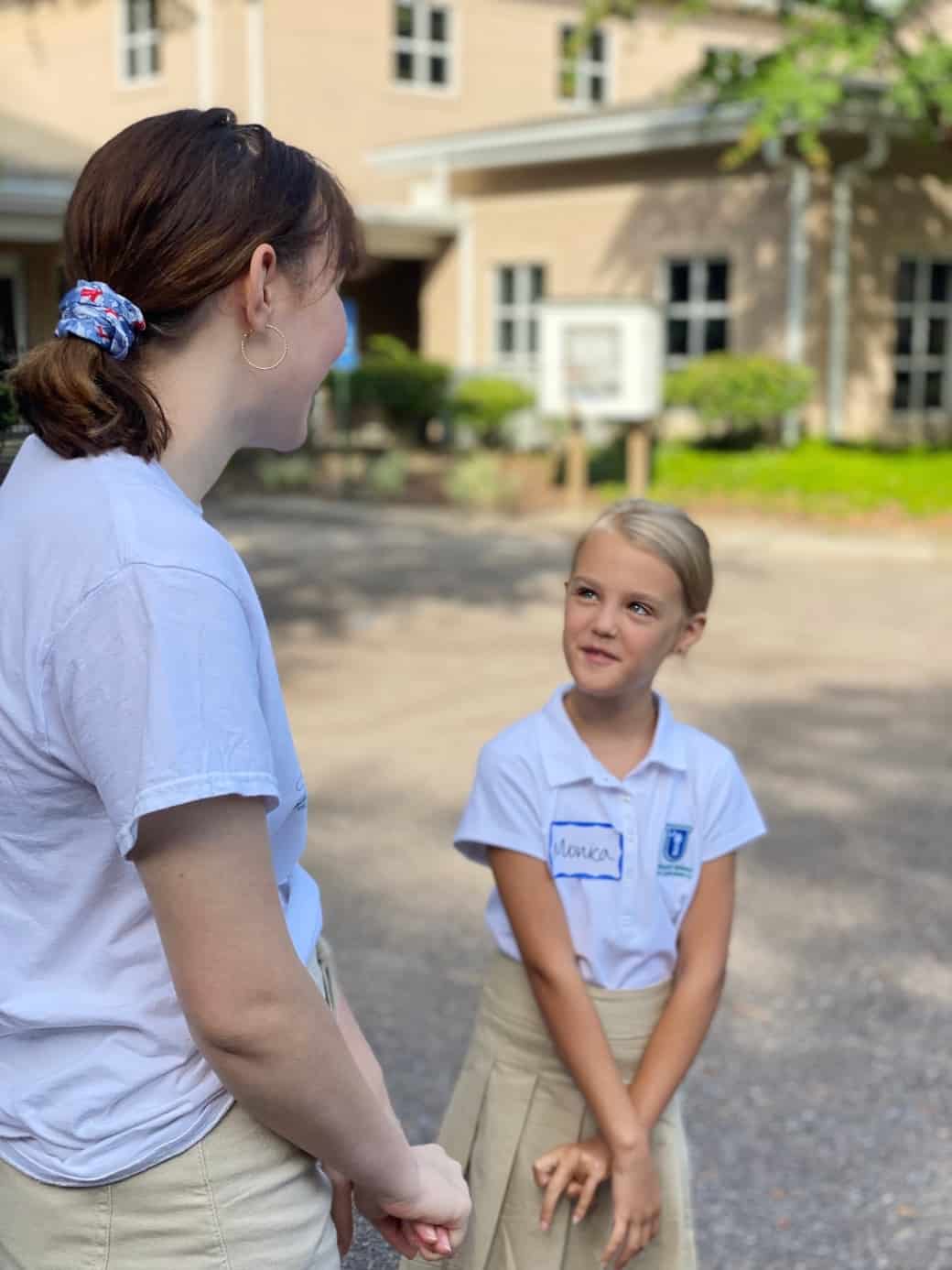 Learning takes place in many ways.
At University School of the Lowcountry, our mentors serve a valuable role in the life of our students and their families.
Most of our mentors are graduates of University School, and they are all nurturing, achievement-oriented, and positive role models. This group of young adults (high school and college students) comprises another layer of our community of curious learners. They reinforce and demonstrate the ideals exemplified at University School. They participate in the life of our students at school and evening and weekend events, and they serve as a resource for students and families interested in their respective schools, colleges, and career fields.
Of course, our current University School students are also role models! Even our youngest Intermediate School students serve as mentors for nursery school and kindergarten students at Hibben Preschool. It's a wonderful opportunity to serve our community and develop important leadership skills.
Mentoring Pairing and Advisory Groups
University School serves grades 3-12. Our school is structured to allow all students to be leaders and role models.
Mentor pairings are incorporated into our everyday activities. This could be as simple as intentionally pairing students for partner walking as a morning activity, creating a mixed-age grouping for "Funville," or asking one of our older students to assist a teacher with a subject they love.
Our 8th-grade students, the leaders of the Middle School, are each responsible for a formal Advisory Group. Our 8th graders serve as leaders and advisors for a small group of 3rd to 7th graders. As older, experienced peers, they are in a unique position to help younger students navigate a multitude of school experiences.
Mentor Night
Not all mentoring is about school subjects. Mentor Nights are all about connecting and having FUN!
Ask any student at University School about Mentor Nights, and you will surely see a smile. Our alums are invited to join us for monthly Mentor Nights. These gatherings are terrific for our current students and alums/mentors to bond and have a great time in a relaxed, social atmosphere. They feature a lot of fun, food, and fellowship. Student activities vary from watching a film in our gymnasium, enjoying holiday-themed snacks, or participating in a Wii tournament.
This social opportunity to engage with caring older students and young adults benefits our students and the mentors. The joy that comes from mentoring is palpable at University School, especially on Mentor Nights!
Modeling good behavior and serving as a resource for others