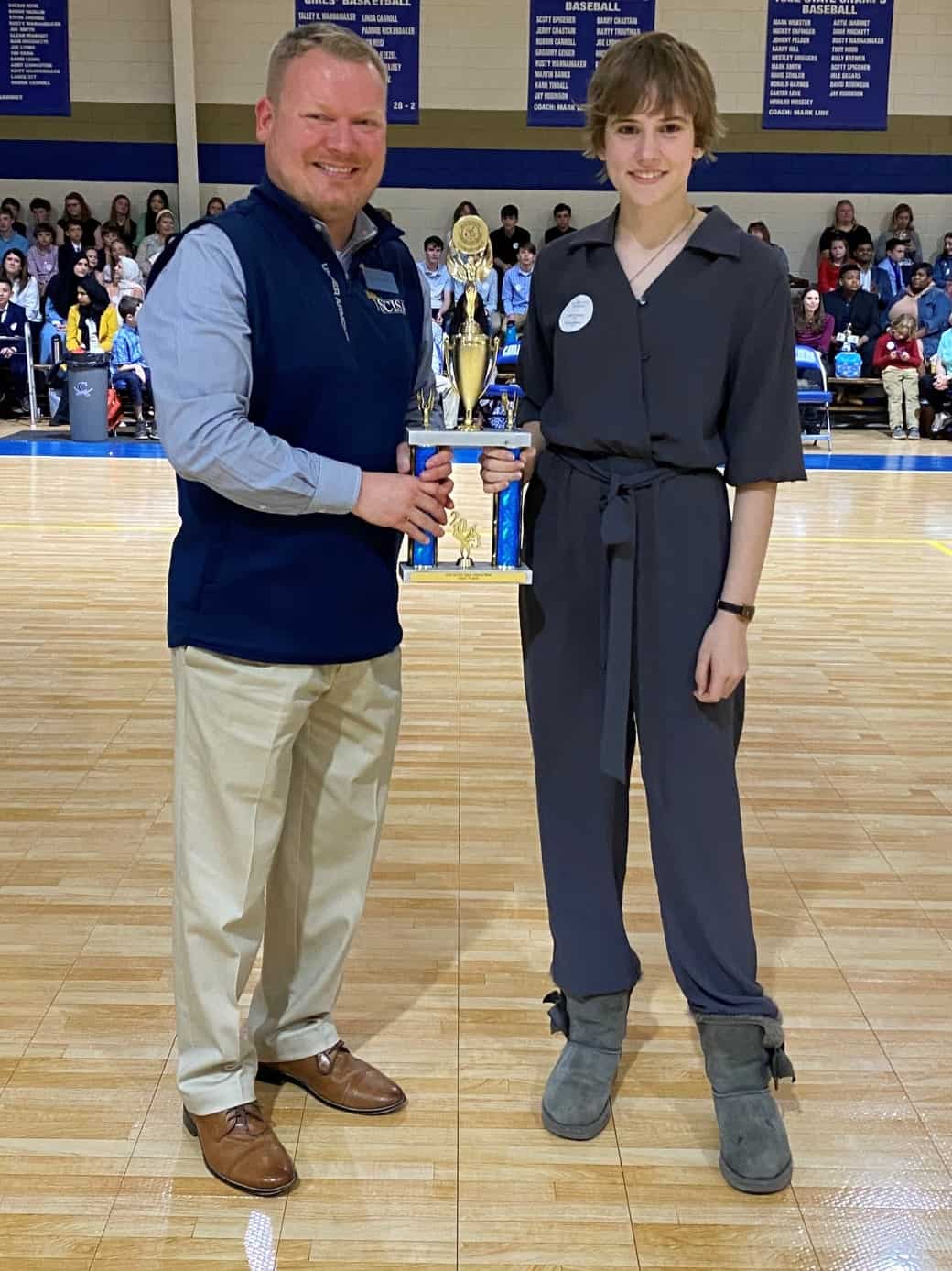 At University School, we love the challenge of participating in competitions. Our students demonstrate their academic knowledge beyond our classrooms' walls through various competitions. Competing challenges our students, helps them build confidence in their abilities and provides a measure of how we fare head-to-head with our peers. We value accountability and pride ourselves on showing up in BIG ways for a school our size.
University School of the Lowcountry is a member of the South Carolina Independent School Association (SCISA), which allows us to compete against other independent schools locally and at the state level. We participate in lower, middle, and upper school competitions.
We routinely participate in the following competitions:
Quiz Bowl
Quizbowl tests students on their knowledge of a broad array of topics, from history and language to current events and culture. At the club level, we compete in a local Middle School Quiz Bowl League. Through SCISA, we compete in Elementary, Middle, and High School levels, including regional and state competitions.
Math Meet
SCISA Math Meets occur at the regional and state levels and include several different rounds of competition. Students compete both as a team and for individual honors. Thanks to our individualized approach to teaching math, our students often excel.
Battle of the Books
In Battle of the Books, reading comprehension and recall are tested as teams compete to respond to questions about books from a designated Battle of the Books reading list. University School participates in the SCISA Battle of the Books in the Elementary, Middle School, and High School competitions.
Literary Meet
The SCISA Literary Meet gathers students in grades 3 through 12 to compete in various Literary feats. This competition includes poetry recitation, extemporaneous speaking, essay writing, and other literary endeavors.
Chess Meet
The SCISA Chess Tournament is a competitive series of chess games to determine a winning individual or team. University School competes in the SCISA Elementary and Middle School State Chess Meets.
Scholastic Writing & Art Awards
The Alliance for Young Artists and Writers partners with nearly 100 national visual and literary arts organizations to bring the Scholastic Art & Writing Awards to local communities. Students in grades 7–12 apply in 29 categories of art and writing. All of our eligible students take part in this competition.
Competitions hold our students accountable.