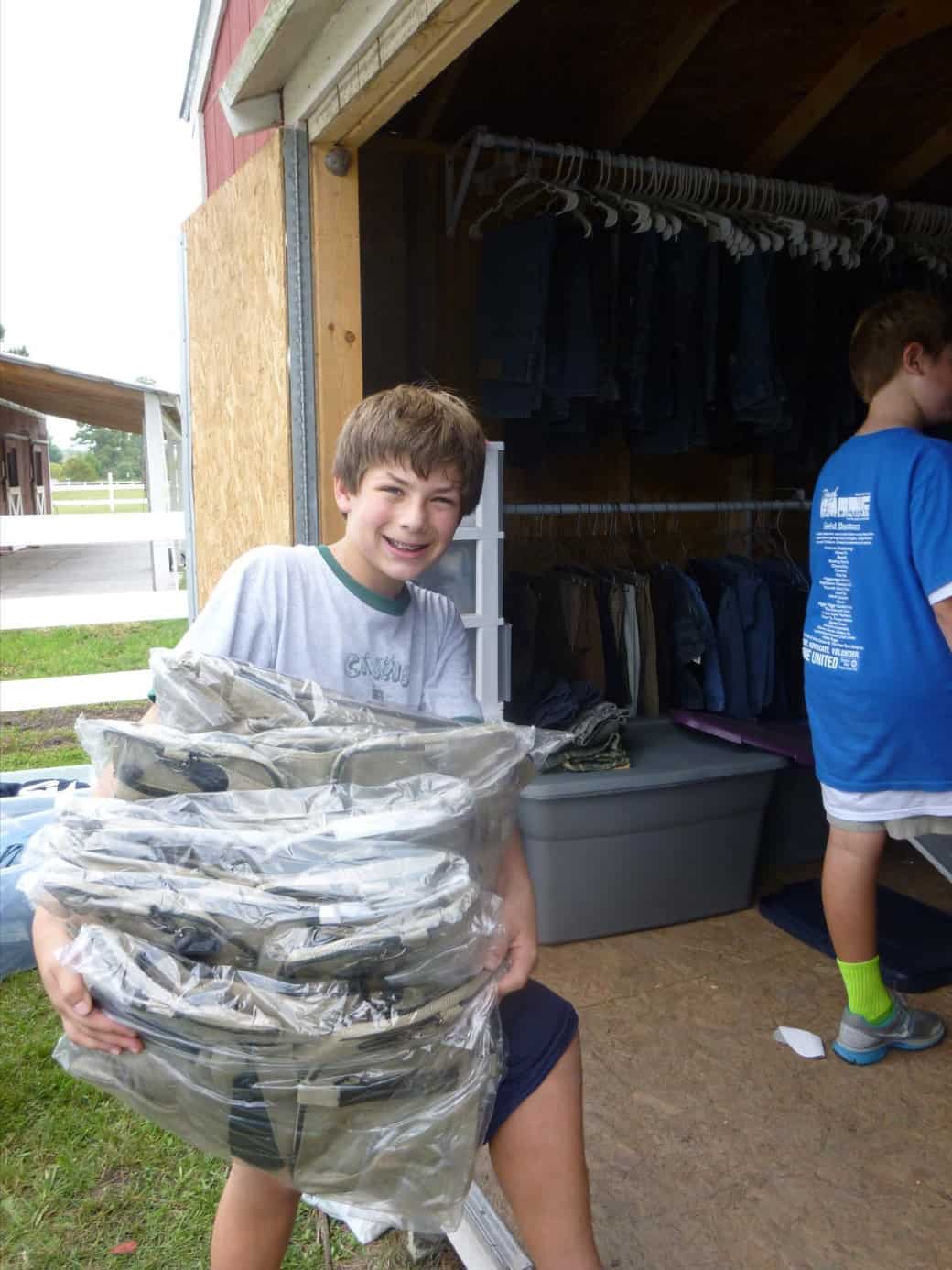 Delivering freshly baked cookies to local businesses, cleaning up debris after a storm, freshening up a paint job, organizing a food pantry, and even decorating a Senior Center for the holidays — these are all acts of service you will find our students doing throughout their time at University School of the Lowcountry.
All of our students in our grades 3-12 school contribute 50+ hours of service to the community each year. We value empathy and active citizenship, so we integrate community service into our regular school day program. Learning at a school that honors helping others and where students and teachers regularly assist others together makes this an everyday normal occurrence. It also enables our students to see first-hand all of the valuable work that our public schools and non-profits are doing. This approach yields young adults who will help others and uplift their communities on their personal journey through life.
In March 2023, we reached the third anniversary of the launch of our program to assist Charleston County School District students and families in need during the COVID pandemic. Helping our friends from Midland Park, Pinehurst, Stall, Deer Park, and Ladson Elementary in neighborhoods in North Charleston and in Snowden and Green Hill in Mount Pleasant has entailed 135+ service events since mid-March 2020 and is ongoing. Our relationships with these school communities are over a decade old and stem from partnerships forged through the Trident United Way's Day of Caring.
USL fosters community and friendship by including others in our activities and cultural events. We have particularly meaningful relationships with the following:
Carter-Mary Assisted Living Center
Charleston-Area Homeschool Facilities
Chicora Elementary School
Christ Our King-Stella Maris School
East Cooper Montessori Charter School
Family Corps
Fresh Future Farm
Hibben United Methodist Church Preschool
International Primary Protection League
Jane Edwards Elementary School
Ladson Elementary School
Midland Park Primary School
Montessori of Mount Pleasant
Moultrie Middle School
Pinehurst Elementary School
South Santee Senior and Community Center
Sweetgrass Assisted Living Village
Trident Academy
Windwood Farm Home for Boys
Serving others becomes a habit of the heart.