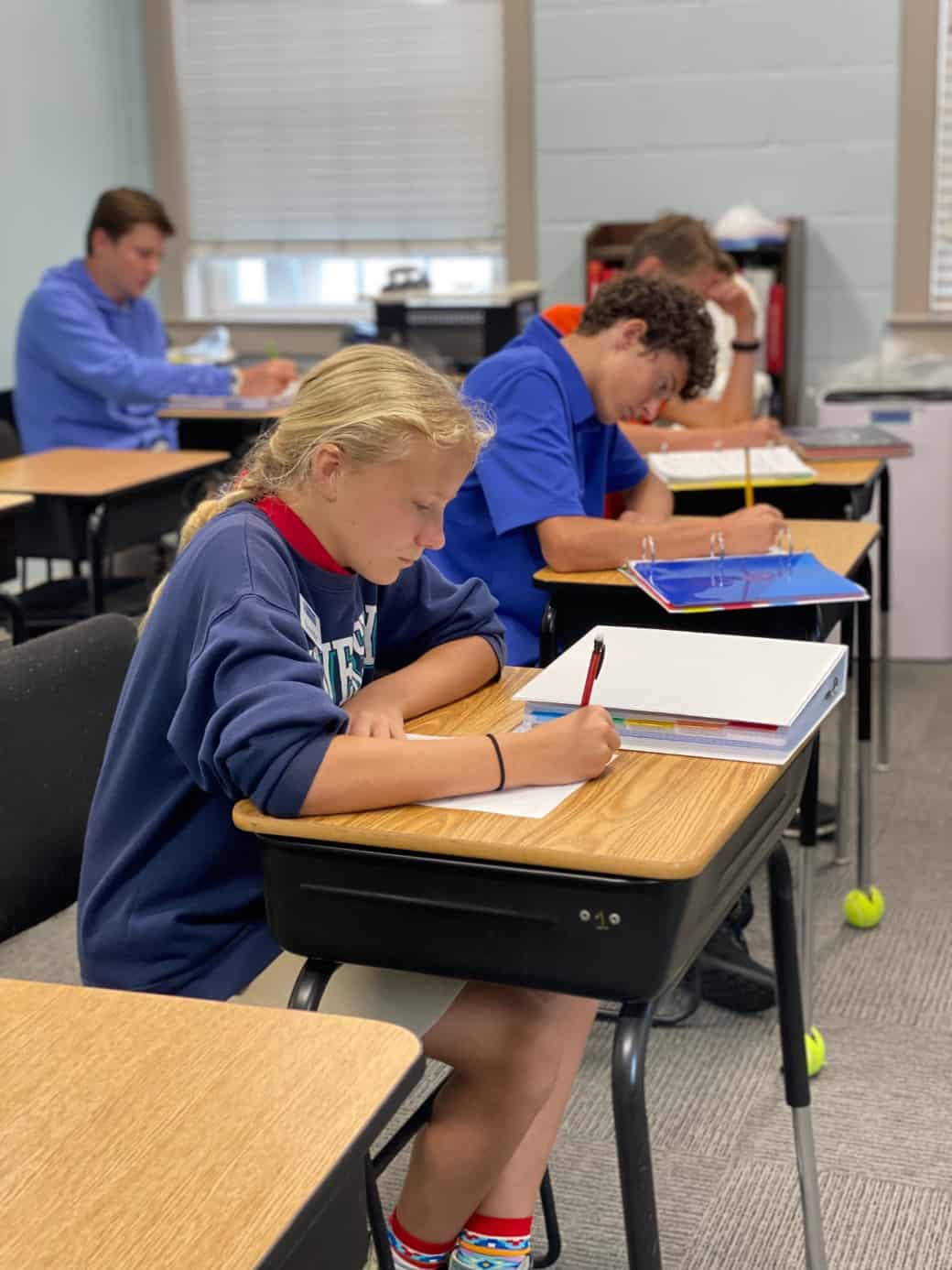 University School of the Lowcountry is committed to keeping our tuition costs well below that of other private/independent schools in the Charleston area. We have therefore adopted a prudent financial model that allows us to provide both an outstanding academic experience and value for our families.
Our hallmark tuition reduction program helps families of all means send their high-achieving children to University School of the Lowcountry by assisting those whose financial resources cannot fully cover the cost of an independent school education. Around 25% of our current families have confidentially been awarded tuition reductions. Please note that this is not a loan but a reduction in the tuition charged.
Our financial assistance can sometimes be all that is needed to make the USL experience possible. A minimal aid package is enough for some of our families, while others qualify for a more significant percentage of tuition reduction. More information can be found below.
Intermediate School
Grades 3 – 5
$15,100
Middle School
Grades 6 – 8
$15,920
Upper School
Grades 9 – 12
$16,460
Textbook / Classroom Materials Fee for all grades: $500.00
Tuition at University School of the Lowcountry includes all Learning Outside the Classroom (LOTC) experiences and a yearbook.
Please note that a portion of the Textbook Fee will be waived for those who prepay their tuition. The Textbook Fee for those paying in one installment, by June 15, will be $100.00 total. Payment made in two installments (June 15 and November 15) will incur a fee of $300.00 total.
Tuition and Fees Schedule
This reflects payments after the $750.00 deposit.
Single Payment due June 15, 2023 (after the $750.00 deposit)
IS: $14,450.00
MS: $15,270.00
US: 15,810.00
Two payments due June 15, 2023 and November 15, 2023 (after the $750.00 deposit)
IS: $7,325.00
MS: $7,735.00
US: $8,005.00
Nine payments due monthly from June 15, 2023 to February 15, 2024 (after the $750.00 deposit)
IS: $1,650.01
MS: $1,741.11
US: $1,801.12
Tuition Reduction Grants (Financial Aid)
A University School of the Lowcountry education is an investment in your child's future. It is also a significant financial investment. Our tuition reduction program provides need-based tuition assistance to families who would otherwise not be able to attend USL.
Financial reasons should deter no student who meets the admissions criteria from applying to University School. Parents who require aid are encouraged to apply for a grant-based tuition reduction. Please note that these are not loans but are reductions in the tuition charged for the child for that year. Financial aid grants are not intended to cover 100% of the cost of attendance at USL: the current policy for maximum award is 90%. All families are expected to contribute to their student's education costs.
Should we apply for Financial Aid?
Few families find it "easy" to pay tuition at independent schools. Most adjust their spending priorities, maximize their earnings, and carefully manage assets to do so. We want to provide guidelines to help you decide whether to apply for aid, but each family's circumstances are unique. The most helpful guideline comes from your knowledge of your family's finances. Consider your monthly budget and calculate the annual amount you feel you can pay. If this amount is less than the yearly tuition, you may be a candidate for financial aid.
How do we apply for Financial Aid?
Families are asked to submit financial aid applications online, and financial aid decisions are made independently of admissions decisions. Applications are processed by FAST (Financial Aid for School Tuition), and the results are returned to University School.
There is a non-refundable $48.00 application processing fee that must be paid via credit card at the time the online application is submitted. The financial aid program is managed in accordance with University School's Non-Discrimination Policy.
When submitting tax forms to FAST, please write "University School of the Lowcountry" under your return address on the envelope to speed up the processing of your application.
Embark on an unparalleled learning experience for your child.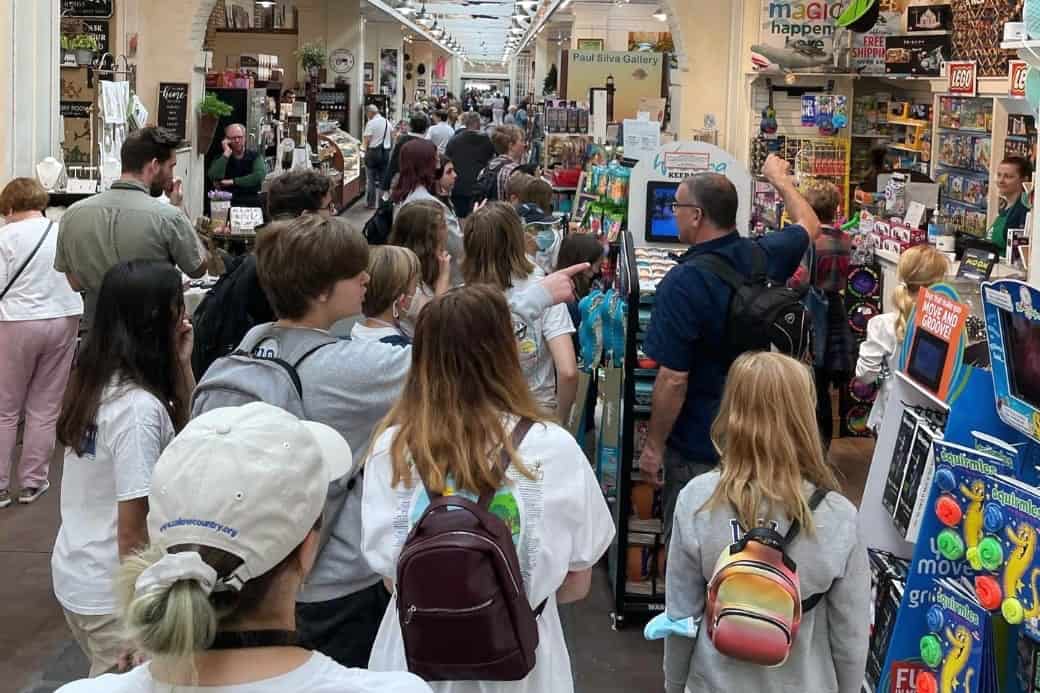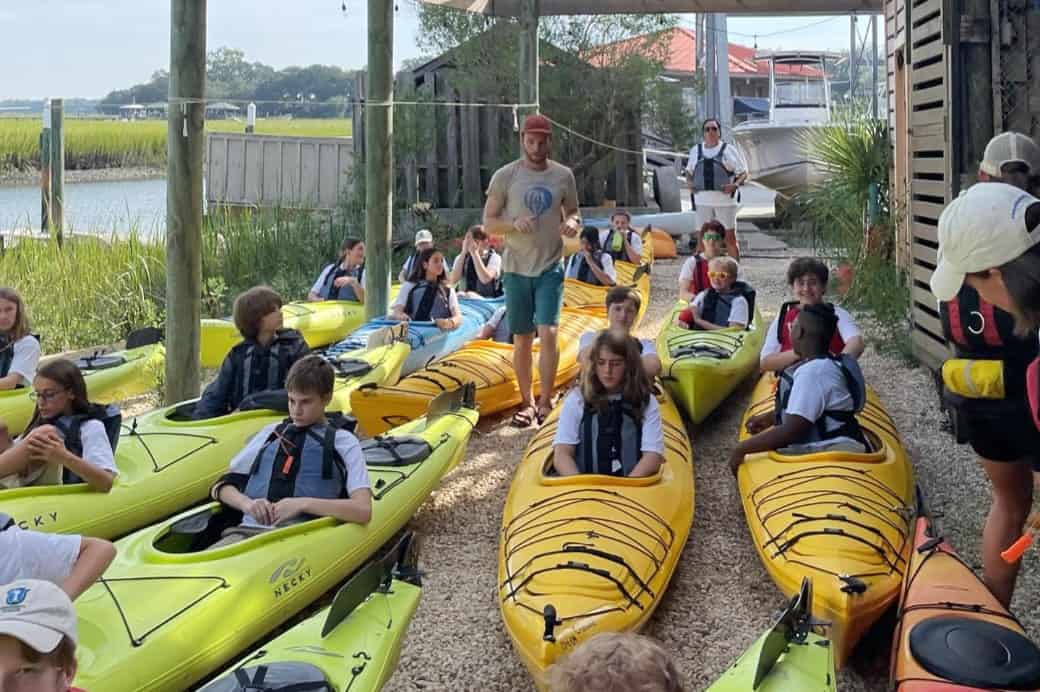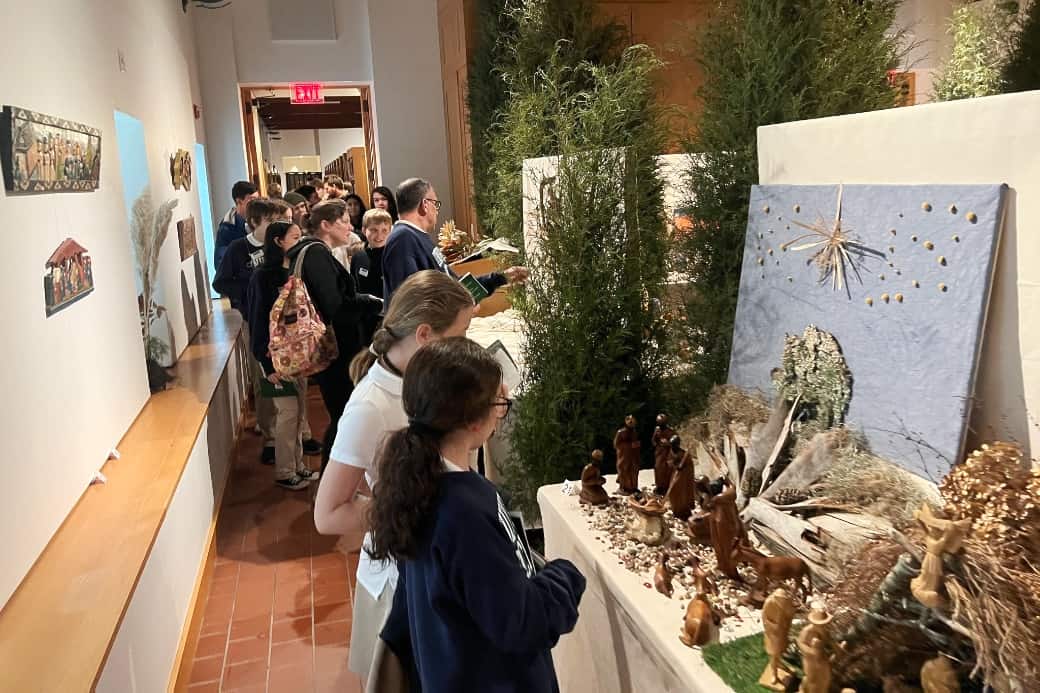 Non Discrimination Policy: University School of the Lowcountry is committed to its growth as an institution that welcomes and values a diversified school community. The school does not discriminate on the basis of race, national or ethnic origin, religion, gender, gender identity, sexual orientation, economic background, or any other classification protected by law in the administration of its educational policies, financial assistance policies, or any other school policy or program.