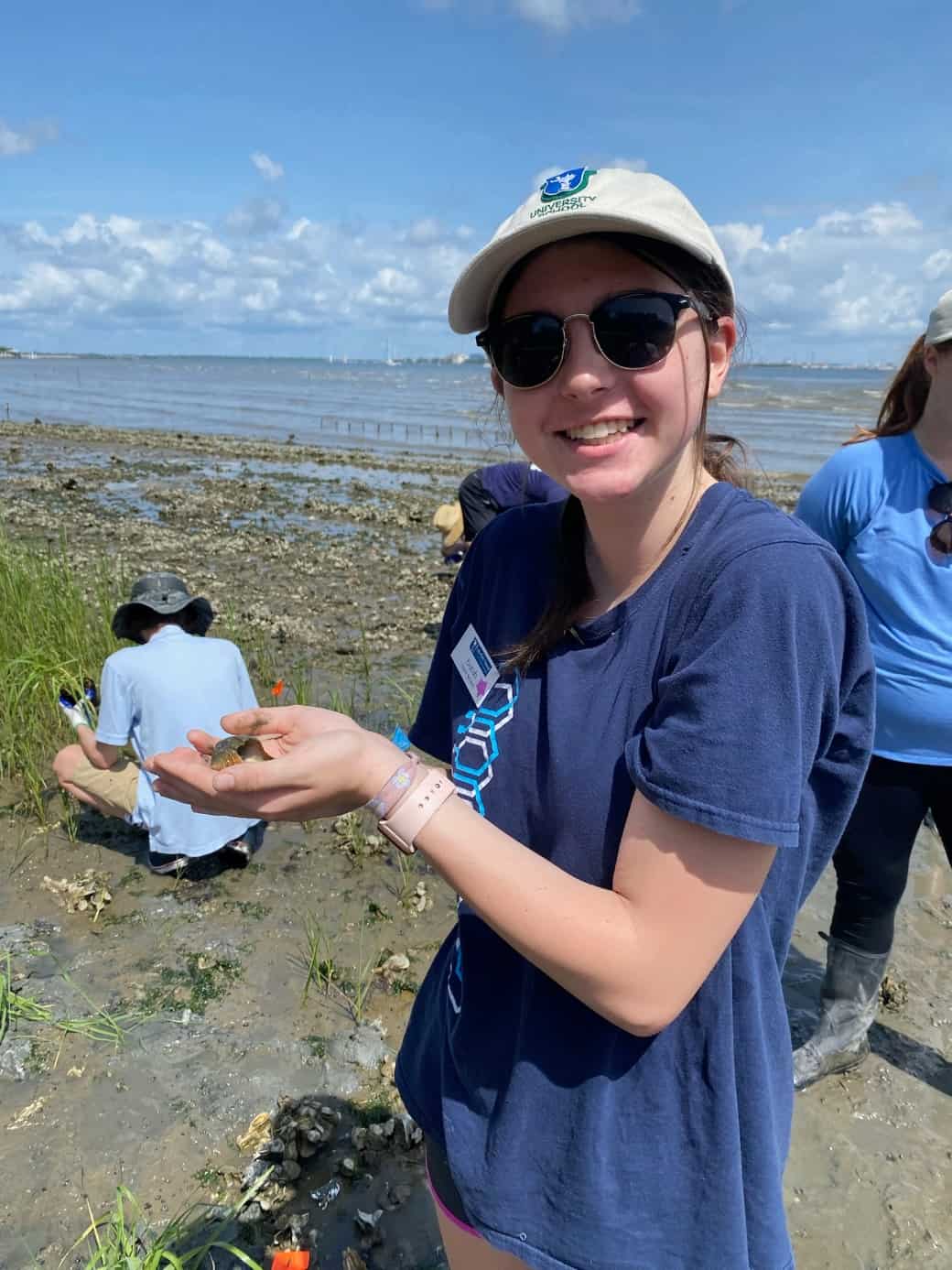 Where Students Lead
The Upper School at USL fosters holistic growth and readiness for the world beyond school walls, promoting critical thinking, empathy, leadership, and communication skills. University School graduates are more likely to not only graduate college in four years or less, but to thrive due to consistent focus on personal accountability, self-advocacy, and social skills.
The Skills to Flourish in College and Beyond
Our model is different, and it yields students with an array of life skills and experiences that will enable them to flourish in the world. University School graduates will thrive in college — and beyond.
1. Personal accountability and time management – As the years progress, University School Upper School students have less structured days, off-campus activities, and differing schedules to mimic the college week. Students also physically attend actual college classes on college campuses to experience the difference in testing schedules, expectations, and the level of independence needed in college.
2. Self-advocacy – University School students routinely communicate with multiple adults daily (and different hosts/speakers throughout the year) about their needs. This makes attending office hours, tutoring, and advisor sessions much more manageable.
3. Social skills – University School students have been getting years of feedback on their social skills in hundreds of real-world settings, including a diversity of religions, cultures, occupations, and ages, leading them to approach new situations with respect and curiosity.
4. Critical thinking – This is a cornerstone of the University School curriculum. Whether about current issues, literature, or potential career choices, University School students are taught to think deeply and from multiple perspectives gained through first-hand experience and classroom settings.
The USL upper school offers a unique and meaningful curriculum and community. Students enjoy the engagement and academic challenge that their small classes offer, and they have the opportunity to take college level classes off campus. In addition to stellar academics, students are able to form close relationships with their peers and teachers as well as to mentor younger students. Most importantly, USL prepares students for life beyond high school so that they will be able to transition to college/work confidently.
– Ellie Martin, Parent
Curriculum
Students regularly observe classes at our local colleges. Each student is encouraged to take at least one course at the College of Charleston for direct experience in a college classroom. This is not traditional dual enrollment based on our campus: our students travel to the College of Charleston and take the classes there. For the 2020-2021 graduating class, seven students completed approximately 30 college classes before high school graduation.
University School is a small, vibrant school where students of all ages regularly interact with each other. This makes for a more compassionate environment where students receive and give care among a wide range of students, both older and younger, adding another dimension of responsibility and role modeling. Younger students have older students with various interests and goals to inspire them, and older students help guide younger students to become good citizens and learners.
To prepare students for life in college and beyond, University School gives ample independence to leave and return to campus during the day to those in good standing. We also coordinate practical field learning experiences including apartment hunting and signing a lease, basic car maintenance, preparing meals, filing taxes, etc.
The Learning Outside the Classroom (LOTC) program is a hallmark of our curriculum. Students participate in weekly field trips (30 per year) covering various disciplines and career fields. Students visit areas of historical significance, hospitals, houses of faith, military bases, etc., to learn first-hand from experts on-site. Over four years in high school, a University School student will engage in over 120 field trips. In addition, during their tenure, an Upper School student will take three week-long trips outside of the Southeast and one out of the country. These excursions include college explorations and tours.
Engaged in regular civics education and tailored LOTC programming, students keep abreast of current events daily, examine comparative government, and study the democratic process in America. They are given the opportunity to meet and hear from many candidates representing different political parties to further explore issues of governance and civics. Students participate in a yearly exit poll project on Election Day. Many of our students conduct exit polls across the county and neighboring precincts to make statistical predictions based on their collected data. Our upper school students aged 16 and up serve as poll workers. This lets students see firsthand the difference in turnout rates for the many types of elections, from Congressional to Mayoral, regional, and statewide, occurring in both even-numbered or odd-numbered years, respectively. We employ this hands-on civics project practice to produce educated and active stewards at the local and national levels, a cornerstone of USL's student development philosophy.
Upper School students guide the mentoring of younger students, oversee the cleanliness of the campus, and lead committees that focus on various aspects of campus and student life. Our students host shared community programs and venture into the world each week for field trips, where many experiences are service learning-based. Over the course of four years in high school, a student will complete over 200 hours of service to the community, fostering the development of adults and citizens who will engage and uplift the communities to which they belong.
To become informed citizens of the community and the world, University School students learn first-hand about different faiths by visiting houses of worship and exploring all religions represented in our region and across the globe through yearly overnight trips. Over the course of four years in high school, a student will explore 12-15 different houses of worship.
Exposure to different artistic mediums and forms of cultural expression is woven through the University School of the Lowcountry curriculum. Every year, the school hosts and shares 4-5 cultural programs, and students take part in 5-7 art and cultural field trip opportunities. A high school graduate attending all four years will experience approximately 50 distinct artistic and cultural experiences and field trips focused on profound lessons in empathy and creativity.
Innovative experiences to prepare students for life beyond classroom walls