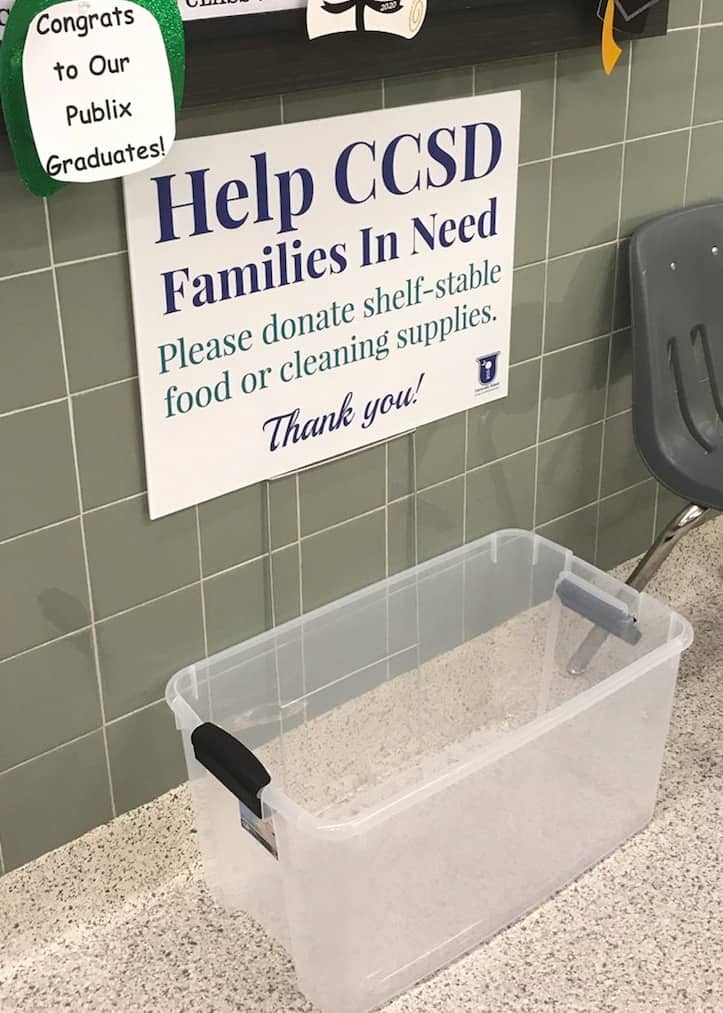 Every student at University School contributes over 50 hours of service to the community every year. These efforts also engage others within our school community when we call on our family and friends to help us. Members of our school community can offer assistance to our community service programs by donating the following items:
Shelf stable food
Books
Toys
Baby items like wipes and diapers
Paper products
Cleaning supplies
You may bring your donated items to the school at any time and leave them in the marked drop box.
In addition to donating items for distribution, you may also support our community service program by volunteering to help us on a distribution day or organizing a supply drive in your neighborhood. If you'd like to help out in this way, please reach out to Tasha Tirpak via email at ttirpak@uslowcounty.org, or by phone at (843) 884-0902.